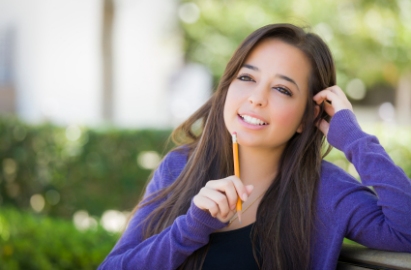 Need a little help with your personal statement?
With over 15 years of experience helping students complete their UCAS applications, and having reviewed many of the 2000 free personal statements available on Studential, the editing and review service provided by our editors can help you make the most of your university application.
Order Now
Silver
5 day standard delivery
Fully edited version of your personal statement
In depth report highlighting strengths and weaknesses of your statement
Suggestions of ways to improve your statement


Gold
5 day standard delivery
Everything included in our Silver package
1 further review and report on your statement, worth £35
Opportunity to purchase additional review if required
Platinum
4 day standard delivery
Everything included in our Gold package
1 further revision (2 in total) of your statement worth £70
One-to-one help and support with your UCAS application
Silver Express
Order our express service and get your order back by
3am Wednesday 18th December
Gold Express
Order our express service and get your order back by
3am Wednesday 18th December
Platinum Express
Order our express service and get your order back by
3am Tuesday 17th December
How does it work?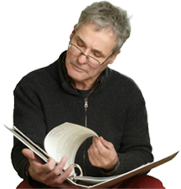 Each one of our services provides a comprehensive review and edited version of your UCAS personal statement.
We'll ask you to upload your personal statement along with other relevant information about your university application, and within 5 days, we'll return your statement fully edited, along with a report detailing the improvements we've made.
What's included in the editing process?
Each personal statement we receive is carefully reviewed against a number of criteria designed to ensure you present yourself to admissions tutors in the best possible light. From fixing single spelling mistakes to rewording whole sections, we will review, edit and polish each line of your personal statement.
Your editor will apply the same techniques used to edit books, newspaper articles and printed publications to your personal statement:
Correct any spelling and grammar issues
Fix the misuse of punctuation and capitalisation
Reword poorly structured sentences
Prune unnecessary words and over-long sentences
Ensure a consistent style and 'voice' is used throughout your statement
Check paragraphs flow together cleanly and the statement works as a whole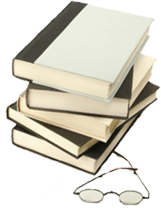 Your editor will also focus on issues specific to writing UCAS personal statements:
Show you how to write a memorable introduction
Ensure all topics for discussion have been adequately covered
Check the correct proportion of the statement has been dedicated to each topic
Help you articulate your strengths and skills and help sell yourself to the reader
Remove references to potential weaknesses or topics to avoid
Help you round off your statement with a solid conclusion
Who are our editors?

"
As a Higher Education specialist in Kent and Medway I've worked mainly in grammar schools, helping sixth formers choosing and applying for university courses, and have more than 20 years' experience as a careers adviser, before taking early retirement in 2010. I have worked as a freelancer, writing and proofreading occupational information for a government website. I'm an absolute pedant when it comes to spelling, grammar and punctuation!
"
What do we include with your order?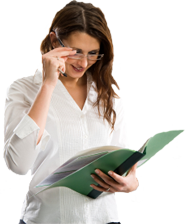 Once we've finished editing your personal statement, you'll be emailed the completed statement along with a report detailing what changes we've made to your statement and why.
Your report will contain the following sections to help you fully understand all of our changes:
A detailed review of your existing personal statement
A summary of your strengths and weaknesses
A list of the improvements we've made and the reasons for doing so
Recommendations for other areas which could be improved
Click the button below to download a review and editing report completed on a customer's personal statement:
What do our customers say about us?
"I was very glad to find this service and it really makes me feel much more confident about my application"
"Nick has been very helpful and his reviews had made me realise where I went wrong. He returned my personal statement with his comments at the exact time he said he would which meant I had time to work on it before I sent it off."
What guarantees are included in the price?
All of our services include a complete editing and review package as detailed above. For additional piece of mind we also offer the following guarantees:
Experienced editors: All our editors are native English speakers holding at least a 2:1 degree classification and based in the UK.
Confidential service: Your personal statement can only be accessed by our team of editors and is not made available to UCAS, universities or any other organisations.
Plagiarism free: All changes to your personal statement will be written directly by your editor. We never copy from other personal statements, essays or any other sources.
Where can you find out more?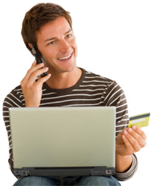 If you have any questions before ordering, please don't hesitate to ask. You can email us at review@studential.com and we'll respond to your questions as quickly as possible.
Even if you decide not to order from us, please take a look around the rest of the site. We have plenty of free information on writing a personal statement and over 2000 example statements to use for ideas - scroll back up to the site navigation to see everything we have to offer.
Wishing you the best of luck with your personal statement,
Tom, Naomi and the rest of the team at Studential.
Oxbridge personal statement editing | Postgraduate personal statement editing